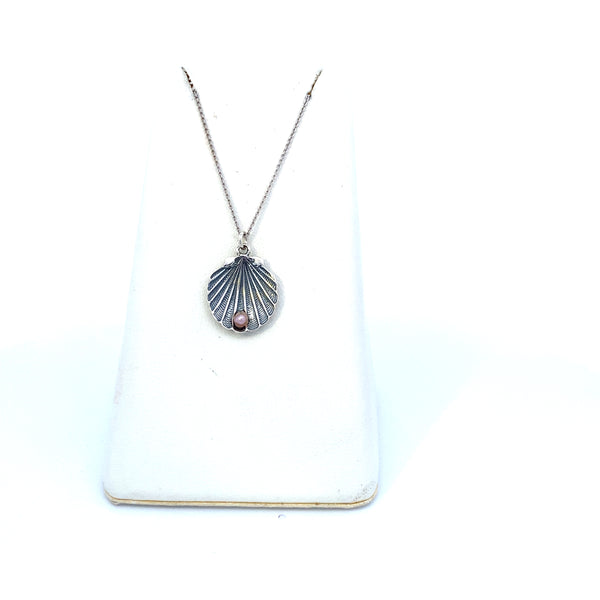 Singing River Pearls from the local banks of the Tennessee River
These pearls were found by mussel divers in the Tennessee River in the 1920's and given to Russell's grandfather, Pete Mefford.
Today, Russell crafts them into sterling silver pendants and earrings.
Pete Mefford, my grandfather, worked at a jeweler's bench in downtown Florence Alabama from 1911 on into the 1960's.  In the 1920's and 1930's, the Shoals area was thought as of the perfect storm for fresh water mollusks.  Mussel divers would bring pearls from the mollusks they farmed to Pete.  As a third-generation jeweler, I am using these pearls given to my grandfather many years ago to create one of a kind Singing River Pearls.
-Russell Mefford